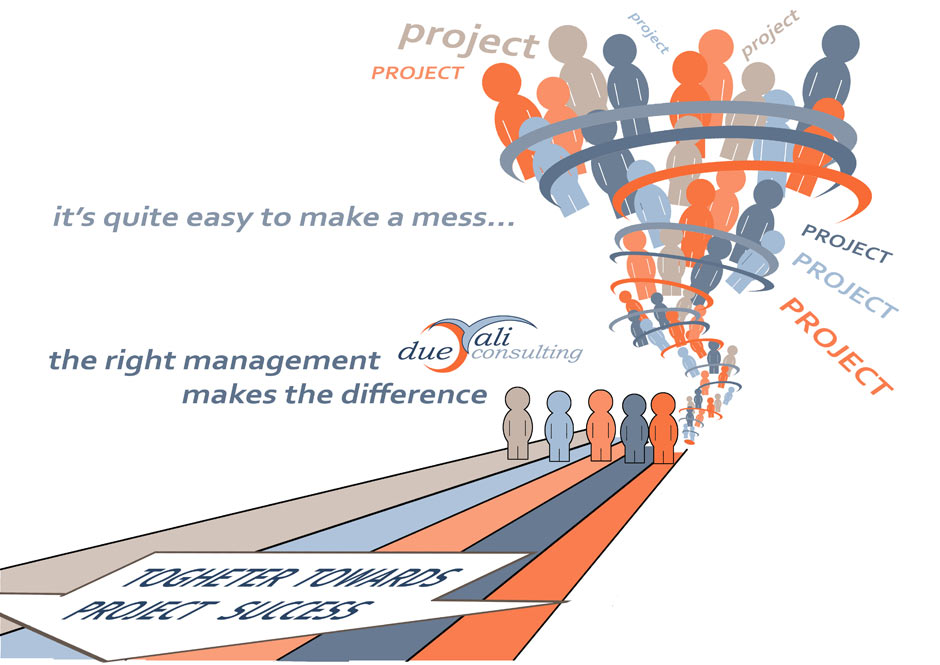 Once in a while one has to satisfy a new need, out of the routine. The new need is dealt with several ways:
with project's methodical approach
with a lot of good will without a method, a result: high costs and times, or, worse, leaving the project without results.
Dueali Project Managers are able to support the Customer during all the project life cycle to:
identify approach and strategy
define and quantify the activities to do (human resources, times, money, means, …)
schedule the actions to obtain the results
control the project progress and take the corrective actions when necessary
The main aim for Dueali Project Managers is to ensure the project closure according to the defined times, costs and quality and to support the Customer for defining procedures to verify and maintain the obtained results.