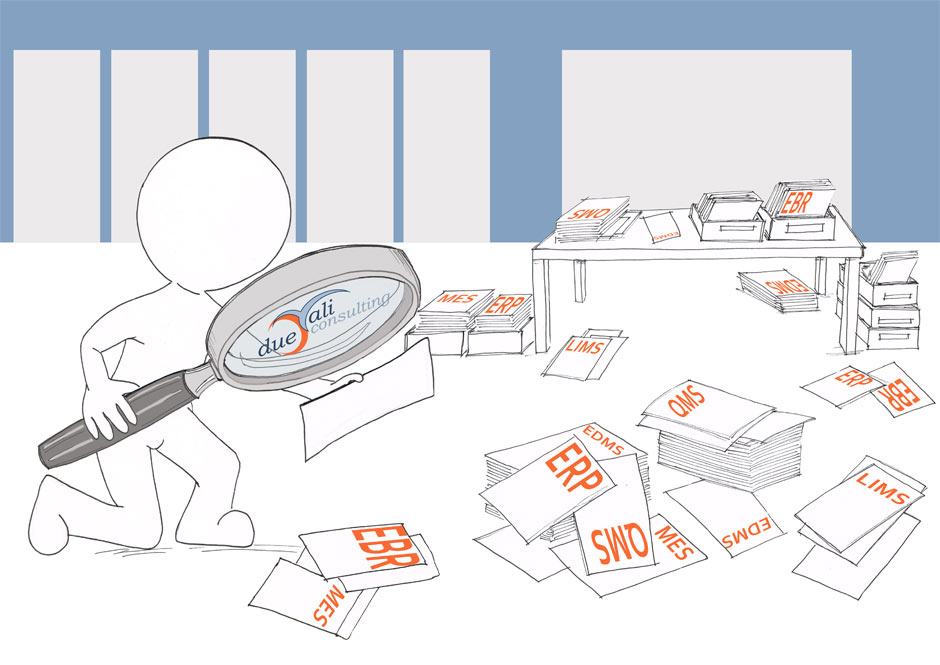 Information System Selection
Many opportunities of installing, using, validating various information systems gives Dueali consultants ownership of a know-how which allows them to help the Customer in finding the best Solution and Supplier for his needs (functional and economic).
The choice is carried out weighing strength and weakness points of products and suppliers related to Customer requirements.
Dueali guidelines for the product choice are based on two goals:
Finding a suitable package for the Company
Helping the Company to change some habits.
The double flexibility implies a consistent cost improvement of the project and an opportunity to give more efficiency to the operative processes.
After the product choice, qualified Dueali Consultants are able to come alongside the Customer and Supplier for the project implementation.
Competences:
ERP
LIMS & Lab system
Electronic Document Management Systems
MES/EBR
Pharmacovigilance Systems to manage adverse events reporting
Clinical Database for the management and analysis of data related to clinical & postmarketing studies
Program & Project Management Systems